December 1st, 2014
---
09:21 pm
Doesn't the moon look pretty tonight. I couldn't get a clear enough photo because of all the trees in my yard. Very smiley

http://www.news.com.au/story/0,27574,24736610-421,00.html

September 23rd, 2014
---
04:49 pm - Meet Odie
I was driving home from work yesterday and the pet shop had a sign "Mini Foxy cross Chihuahua pups so i did a u turn and went in and had a look. I've wanted a new puppy for Ruby to play with for a little while. To cut a long story short i went back and bought one a few hours later.

Meet Odie. He's an 11 week old buddle of gorgeous.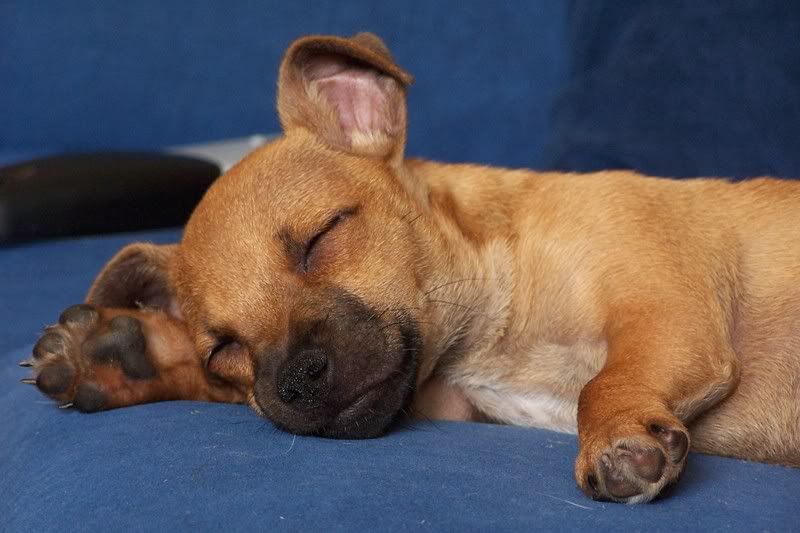 Ruby absolutely loves him. They've been running around all day and playing like they've known each other for ages. We were toying with names all day yesterday. Everything from Barney, Ringo, Hamish and then i settled on Odie.

August 28th, 2014
---
03:25 pm - Another summers day has come and gone away
Work put on a lunch for me today to mark my 10th anniversary working for Woolworths. I've never seen so much food before. We had heaps. I also got a card, a 10 year badge and a $100 gift card. Not too bad i thought. Also got a yummy cake.

I'm so shocked that Dan from All Saints is dead. I didn't believe it at first but then i read it. Such a sad loss. He was one of my favourites on All Saints and it's one of my favourite shows, we never miss it. Tuesday's episode was such a good one, at least we have that to remember him by. It's heart breaking to know that someone can be in so deep of a hole they can't climb out and end up killing themselves. It's hard to get my head around.
Current Location: Home
Current Mood:
shocked
Current Music: Home - Michael Buble

August 7th, 2014
---
05:42 pm
Todd Carney sacked from the Canberra Raiders......NOOOOOOOOOOOOOOOOOOOOOOOOOOOOOOOOOOOOOOOOOOO

We'll there go the Raiders this year!!!!
Current Mood:
disappointed

August 5th, 2014
---
11:15 am
The Raiders run of good luck came to an end on sunday against the broncos. I really thought we had a chance against the horses. But it just wasn't to be. Todd Carney is digging himself a bigger hole by the day it seems. It doesn't look good for the playing future. I'm afraid he's going to be sacked from the Raiders and forced to look over seas, something i really don't want to happen. They were just hitting their stride and now it's all snagged.

I took ruby for her firest walk today, she finally walked on the lead and didn't jump about.. It was just to the video shop and she loved it. She did get scared on the main road and i had to carry her across but she was a good girl.

Ekka starts this week, i can't wait to go. Not sure when we are going though. Mum's finally coming with us, we'd stopped asking cause she use to always say no but she mentioned she wanted to come this year. I love the ekka, there's something about it.

anyway off to play the Wii

July 26th, 2014
---
08:46 pm
Go the mighty green machine!!!!

The Raiders are fitting full stride at the right end of the season. Despite what has gone on this week off field the boys really stood out tonight. Terry Campese had a blinder and the new guy Mark Herbert looked right at home at half back. He better get use to it cause that's where he'll be till the end of this season at least. It's gonna be a ripper of a game next sunday arvo up at Suncorp Stadium against the broncos. Hopefully they can continue this great form and pull out another exciting win.

Another topic i haven't posted any whale photos yet from the other week.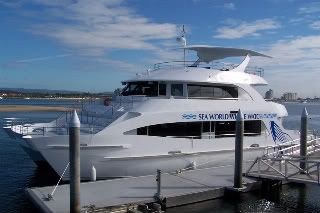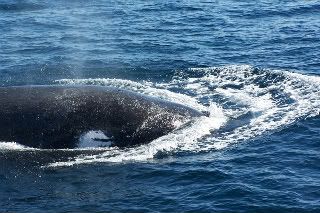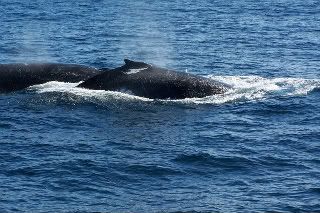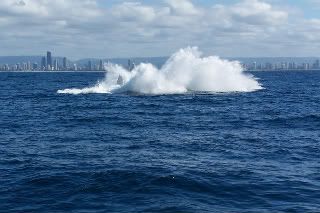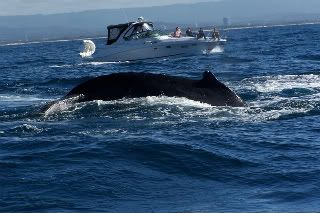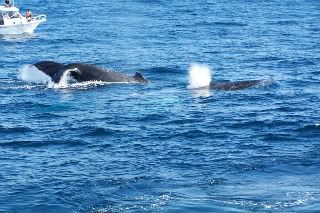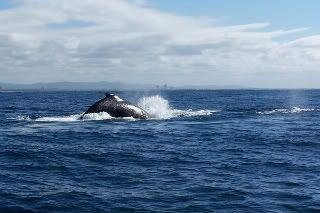 July 3rd, 2014
---
11:27 am
I have had Ruby now for one whole year. I remember seeing her in the pet shop she was the smallest of all the puppies and i just had to have her.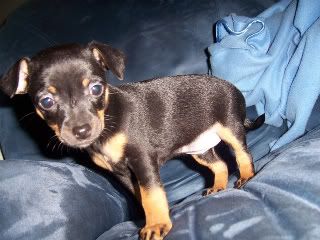 Now she's a big girl and just as naughty.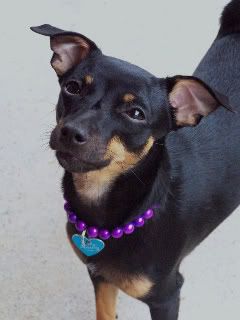 11:04 am - 28
I'm officially 28 today. I don't feel any older or even feel 28. Nothing much planned for today. We are going out for dinner tonight and i might head off to the movies later.
Last friday i went to dreamworld and had my tiger cub encounter. Geez i love those tigers.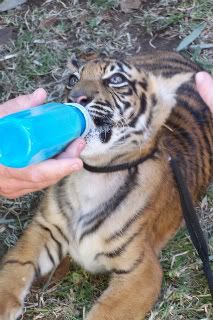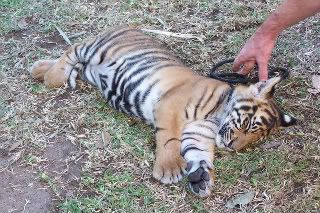 The handlers gave her a bottle while we were there and she drifted off to sleep, apparently to make taking photographs easier. So she was pretty out of it for most of the time. I was in there for about half and hour, getting photos and stroking her. After that i went to check out the two week old cubs, all three were just beautiful.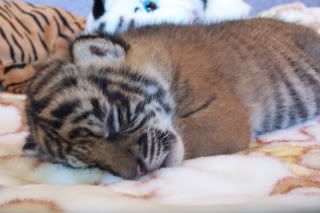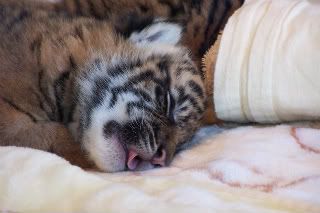 Then i stayed for the tiger behaviour demo. Just showing natural things tigers do.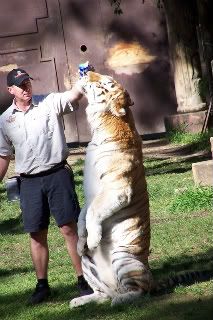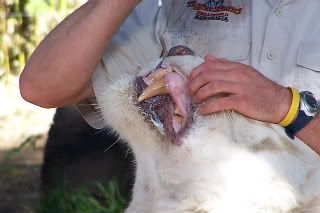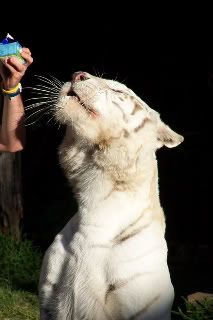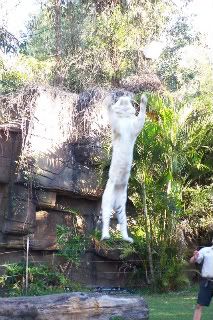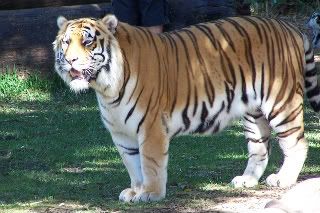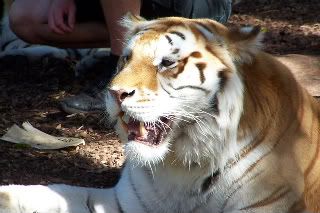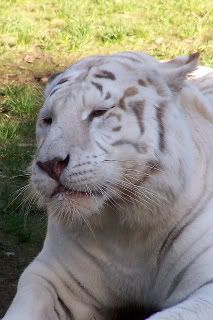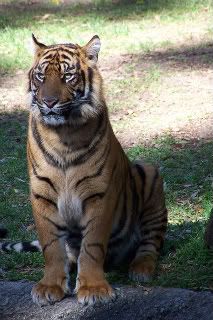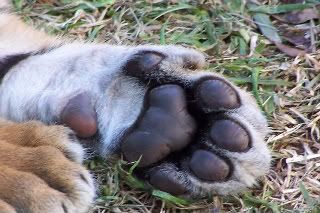 May 27th, 2014
---
10:43 am - How awesome would this be!


CANBERRA Raiders' future in the national capital is under scrutiny amid speculation the club could relocate to Logan City to become the third NRL team in southeast Queensland.

While Raiders chairman John McIntyre last night hosed down relocation talk, he admitted the club was undertaking a complete review of operations, with NRL clubs in NSW and the ACT under pressure from hefty poker machine taxes and competition for the corporate dollar.

The Raiders have eight licensed clubs - five in the ACT, one in NSW and two in Queensland, at Logan City and Toowoomba.

Queensland Wizard Cup club Souths Logan is the Raiders' main affiliate, with players not required for NRL duty being sent back to the Magpies.

NRL CEO David Gallop has made it clear he believes southeast Queensland will be able to support a third team in the foreseeable future, whether it is a relocated club or a new side.

Brisbane league circles have been awash with rumours the Raiders, rather than one of the nine Sydney-based clubs, could make the move, particularly with the Souths Logan connection becoming so strong.

But McIntyre said there were no plans at this stage to relocate the Raiders, who sit only four points outside the top eight with average home crowds this year of 13,326.

"It's not even remotely on the radar," McIntyre said.

"If we were going to relocate, Toowoomba might be a better proposition than Logan City, with the Titans and Broncos having that area pretty well covered.

"We are doing a complete review of our operations and we are confident we have a security blanket in place for at least the next five years because of the professional management of our licensed clubs."

McIntyre said the Raiders had outstanding under-20 and under-18 teams and there was potential for another golden era like the late 1980s and early '90s when the likes of Queenslanders Mal Meninga, Steve Walters and Gary Belcher along with local products Laurie Daley, David Furner, Bradley Clyde and Ricky Stuart played for the club.

The Raiders' star recruit for 2009 is Queenslander David Shillington from the Roosters.

13

May 7th, 2014
---
10:47 am
Not much has been happening lately. The matchbox twenty concert was awesome. I didn't expect anything less though. I got a few good photos. Were were 6th row on the floor with such a great view. They put on a great show, singing all their hits and new stuff. Highlights for me were Could i be you and Hand me down. Those songs are just so lyrcially beautiful i love them. So meaningful and true. Paul Doucette is such an amazing guitarist, awesome drummer but awesome guitarist aswell. Kyle is aswell of course. Rob's voice was faultless and he's still so damn hot.

Kerri and I drove to Toowoomba on the thursday to see Grinspoon. They always put on a great performance. Phil Jamieson is a strange man but an awesome singer. I love so many of their songs that i forget until i hear them all in concert. So that was a long drive there and back but worth it. We are seeing Thirsty Merc on friday night at Logan Diggers. They were really good as Matchbox's supprt act aswell. It's always a good night out when the support act is worth sitting through aswell.

The Raiders have been playing pretty average lately. Although they did almost beat Melbourne the other week. I think they lost momentem. Better luck next week.